There are many different styles of hearing aids available, each with its own advantages and disadvantages. The best style for you will depend on your individual needs and preferences.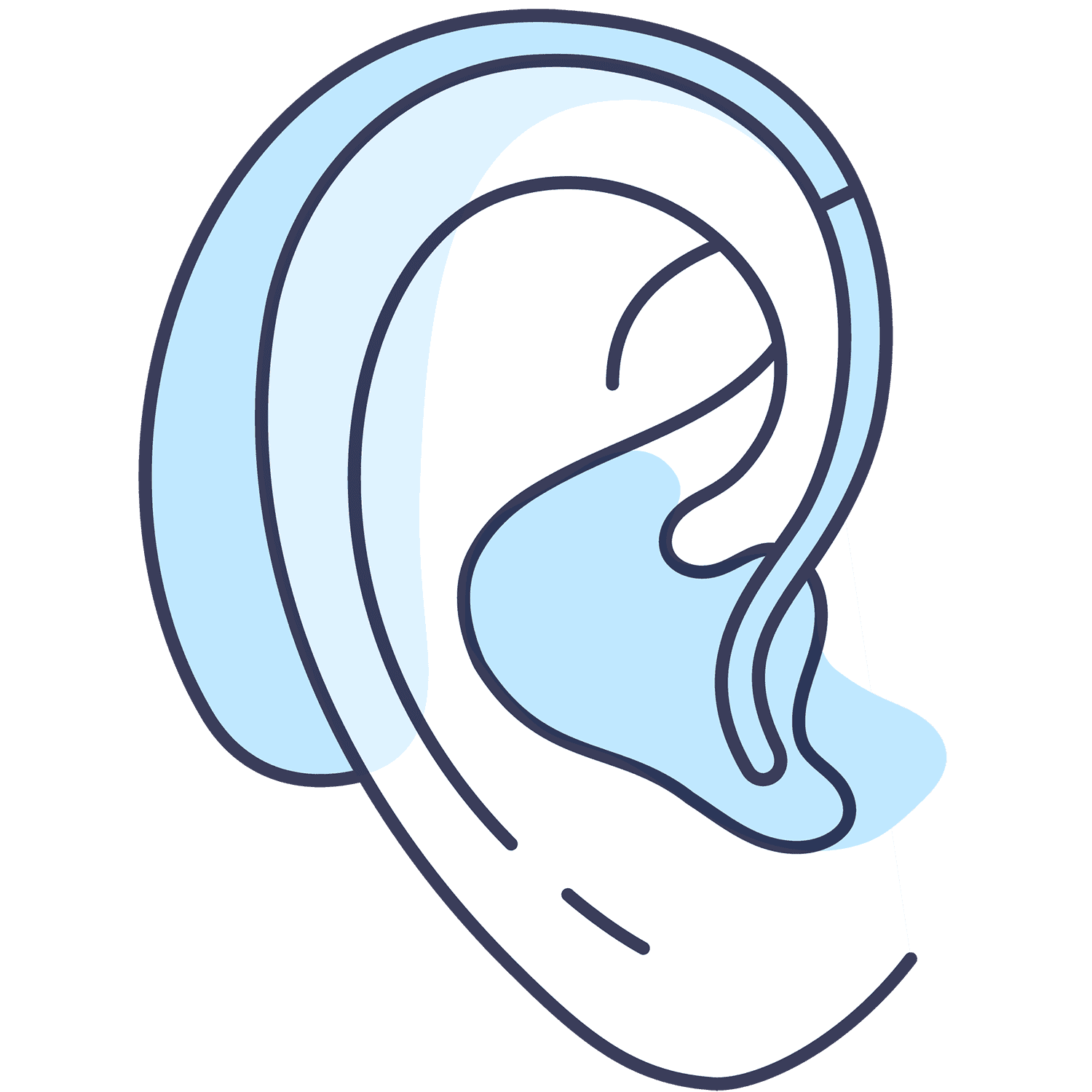 Hearing aids are the most common type. They sit behind the ear and have a small receiver that sits in the ear canal. BTE hearing aids are very versatile and can be adjusted to fit a variety of hearing losses. They are also relatively easy to care for.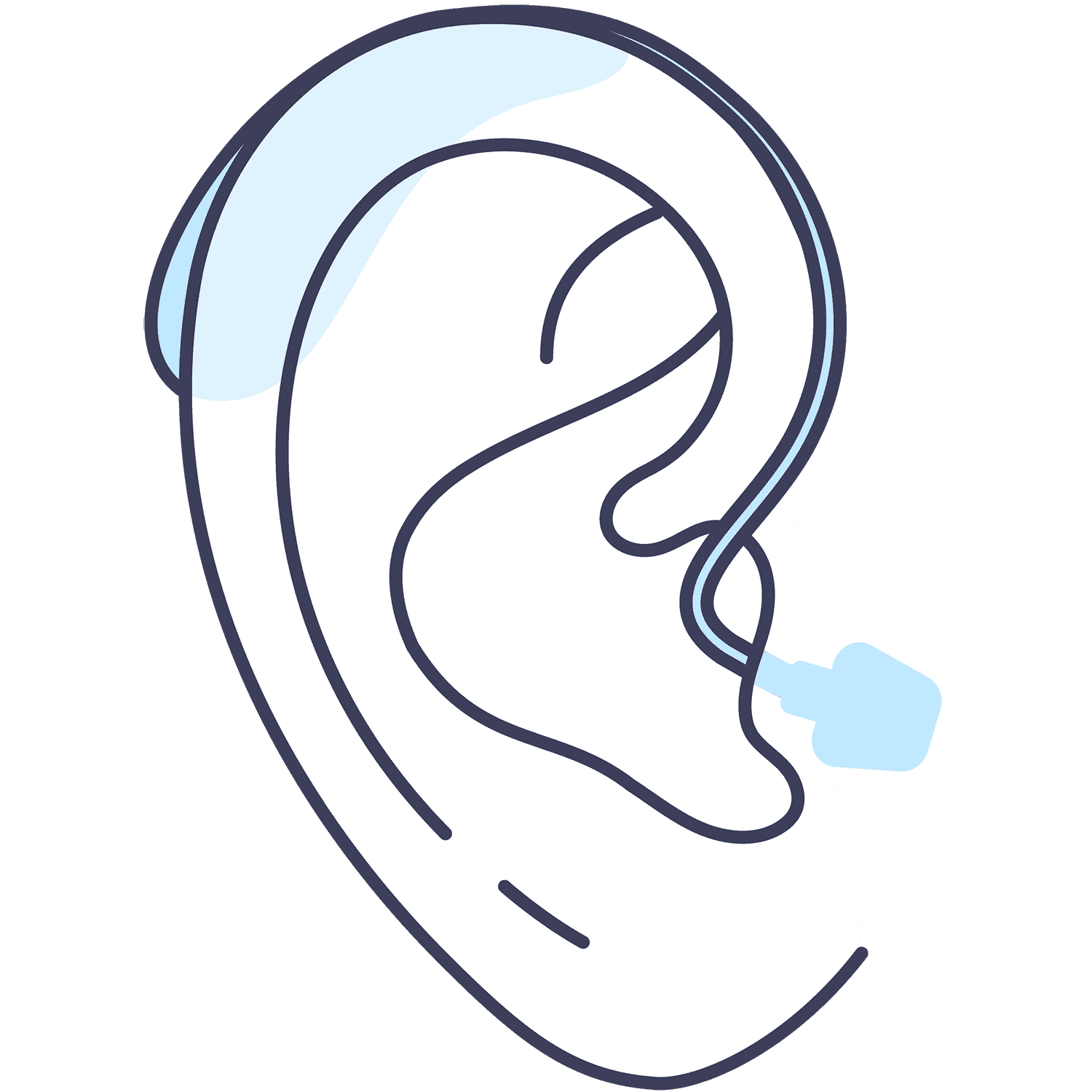 Hearing aids are similar to ITC hearing aids, but the receiver sits in the ear canal and is connected to the hearing aid by a thin wire. RIC hearing aids are very discreet and comfortable, and they offer a good balance of power and discretion.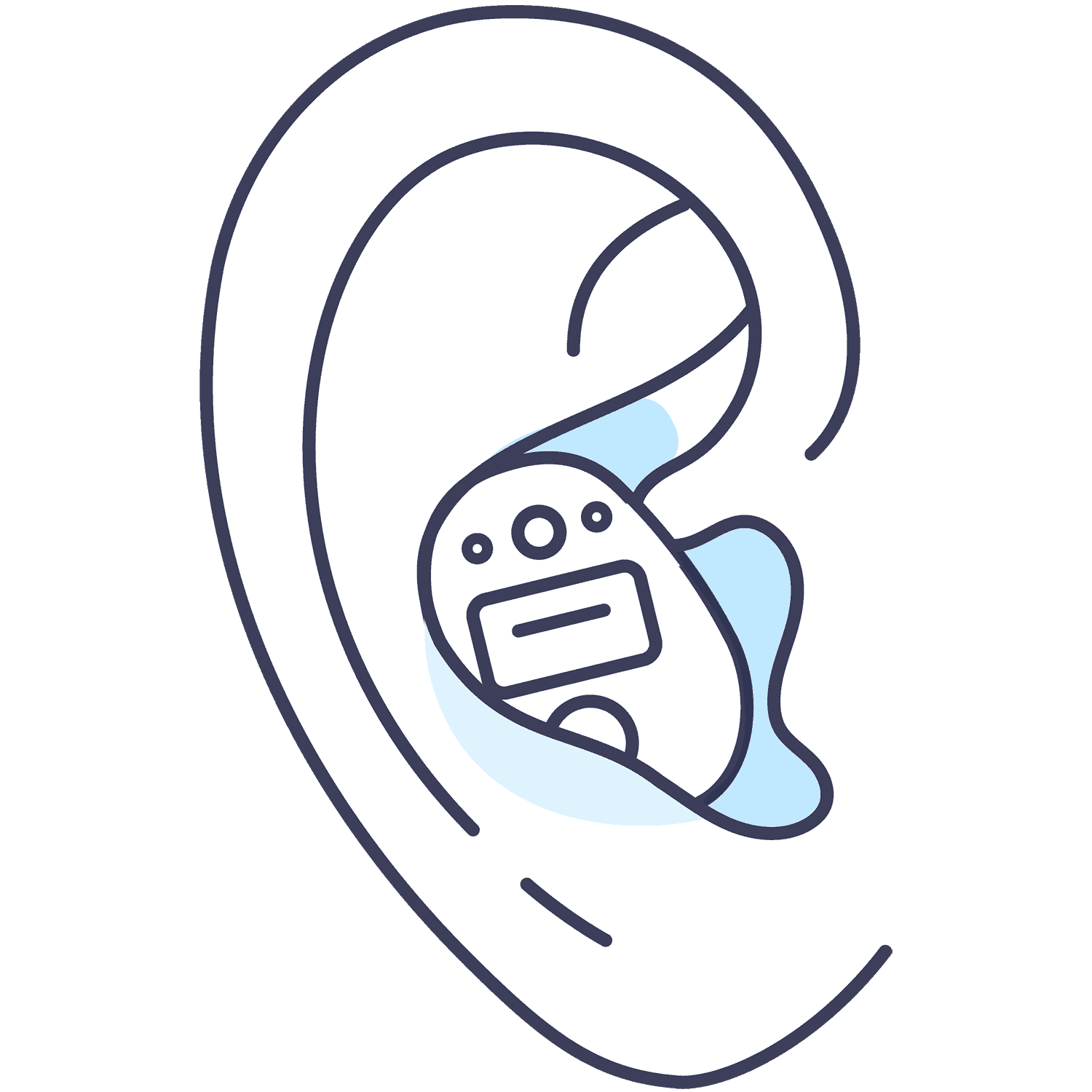 Hearing aids are smaller than BTE hearing aids and fit entirely in the ear canal. ITE hearing aids are very discreet and can be a good option for people who want a more invisible hearing aid. However, they may not be as powerful as BTE hearing aids and may not be as comfortable for people with severe hearing loss.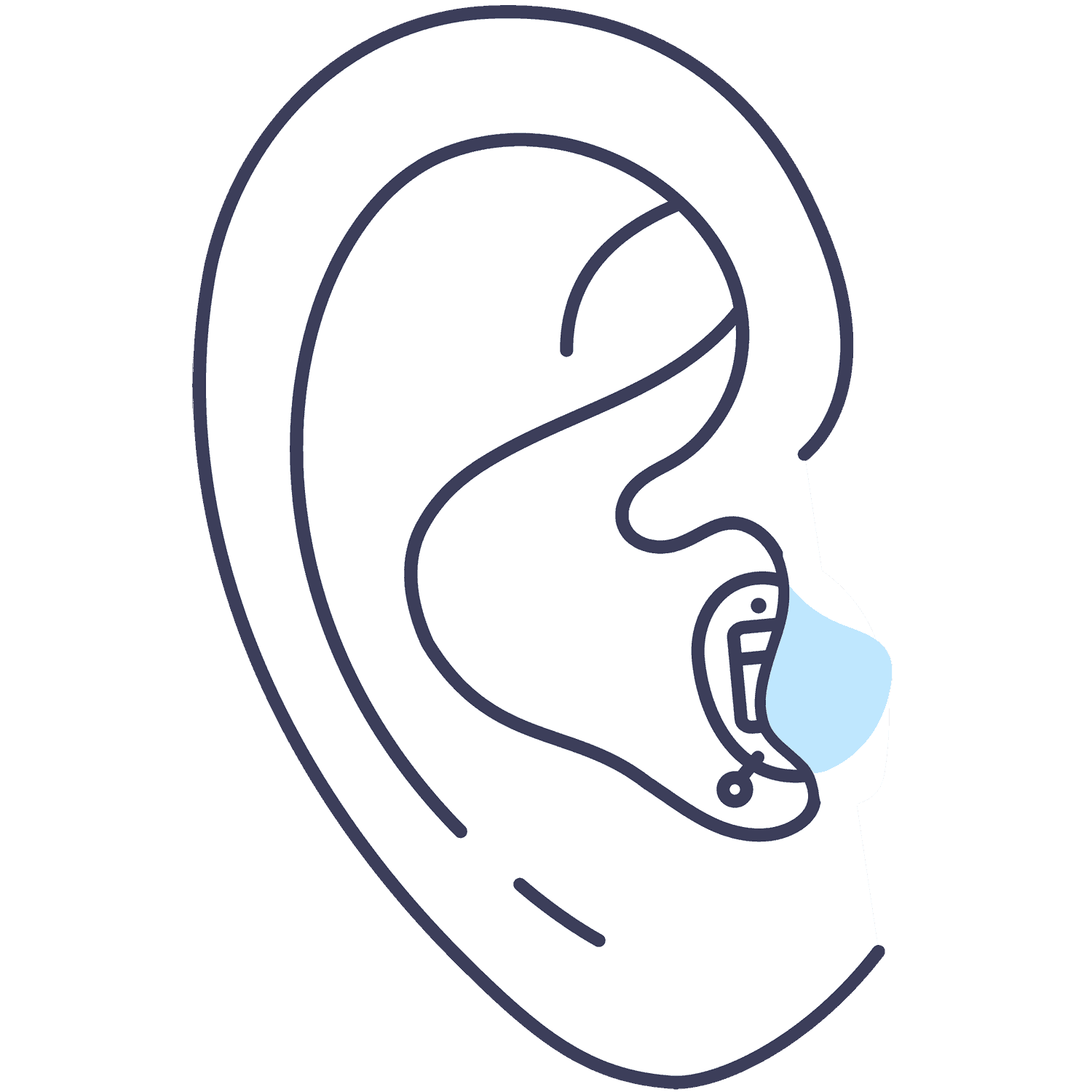 Hearing aids are even smaller than ITE hearing aids and sit partially in the ear canal. ITC hearing aids are very discreet and comfortable, but they may not be as powerful as ITE or BTE hearing aids.
Which style is right for you?
With so many different styles available, it can be overwhelming to find the right one. Our team of specialists at Premier Audiology and Hearing Aid Center are here to help you find the best fit for your specific hearing needs.
Hearing aids come with a variety of features that offer convenience while helping you hear your best. Some of the most common features include:
The features that are most important to you will depend on your individual needs and preferences.
If you have severe hearing loss, you may need a hearing aid with more powerful amplification. If you spend a lot of time in noisy environments, you may need a hearing aid with noise reduction features. If you want to be able to connect your hearing aids to your phone or TV, you will need a hearing aid with connectivity features.
It is important to talk to an audiologist to discuss your individual needs and preferences. Our team will be able to assess your needs and find the features that are best for you and your personal hearing needs.
There are many different hearing aid brands available to help you hear better. We offer a wide variety of options so you can find the one that works best for you.
Starkey is one of the leading brands in the hearing aid industry. They use premium materials, technology, and custom fittings to create products that are comfortable, stylish, and innovative.
Read More
Oticon's BrainHearing™ technology is a revolutionary approach to hearing aids that have been proven to assist the brain in detecting, recognizing, and understanding sound.
Read More
Widex offers advanced hearing aid technology. Some of the Widex hearing aid models include EVOKE and MOMENT.
Read More
Unitron offers a range of hearing aid models with different features, prices, and styles.
Read More
Phonak is the largest hearing aid manufacturer in the world. With that level of output comes a high level of precision and innovation.
Read More
ReSound offers a range of hearing aid models with different features, prices, and styles.
Read More
Signia offers a range of hearing aid models with different features, prices, and styles.
Read More
Rexton hearing aids are designed to help people with hearing loss live their lives to the fullest.
Read More
CaptionCall is a service that provides live captioning for phone calls and video calls.
Read More
CapTel is a captioned telephone service that provides real-time transcription of phone calls for people who are deaf or who have experienced hearing loss.
Read More
Over-the-counter (OTC) hearing devices are a relatively new option for people with mild to moderate hearing loss. They are available without a prescription and are typically less expensive than traditional hearing aids.
OTC hearing devices work by amplifying sound. They come in a variety of styles, including behind-the-ear (BTE), in-the-ear (ITE), and in-the-canal (ITC).
There are several benefits to using OTC hearing devices, including convenience, cost and discretion. OTC hearing devices are different from prescription hearing aids so it is important to speak with an audiologist to decide if they are the right hearing loss solution for you.
I started with this practice ten years ago, and when the audiologist retired, I was wondering I'd like "the new guy" as well. I totally do! Dr. Tomas Cabrera is so nice, so skilled, I was smitten right away. Getting to see pictures of his newborn, at my insistent request, was the icing on the cake! He's professional, warm, patient and really knows his stuff. I couldn't be happier. And Gail is still as wonderful as ever.
seaborg priscilla
May 8, 2023
Dr. Caberra is excellent and wonderful. Gail is easy and great to work with. I highly recommend them for all hearing aid needs. Great work!
Barbara Silvestro
May 5, 2023
Extremely pleased with the attention received, Dr Caberra extremely personable, listens and is patient, Gail I have known for years and she knows her stuff. Great office!!
Rachel Worley
April 15, 2023
I am a fellow audiologist from SC and just met Dr. Cabrera today. He welcomed my family to his beautiful office and from our short time together I can tell he is fantastic with patients as well! He is set up for thorough best practice care with thoughtful business practices. If you are in the Charlotte area, visit Premier Audiology!
Mary Gail Broome
March 10, 2023
This is hands down the best place for anyone looking for an audiologist. Very individual attention to you and your needs. I use to go to 1 of the big ENT group and they never tweaked my hearing aids like Dr. C and Gayle do. You are not a number here. Was upset that things might change when Dr. Seaborg retired but not so..the same excellent service. Christina found someone who could fill her very big shoes (been coming for 9+ years.) I tell everyone they need hearing aids that this is the place to come. I brought my 82 year old mother-in-law and Dr. C and Gayle are always soooo patient with her. Thank you for the same awesome awesome care. Ive been wearing hearing aids for over 20 years and I am hearing better now than I did 10 years ago.
Tomas Cabrera, Au.D. is very thorough, thoughtful, helpful and kind. He gives articulate and informed answers to any questions I may have about my hearing and my hearing aids. I trust him completely. The office environment is very comfortable and calming. I love my hearing aids!
William Harris
January 28, 2023
I visited Premier Audiology & Hearing Aid Center without an appointment to see if they could help resolve a problem with the hearing aids of a relative, who is 97 years old. Dr. Cabrera and Gale Prakin were most accepting, accommodating and helpful. They are an asset to the community and profession.
Judith Sutton
November 14, 2022
I am a loyal client of Premier Audiology and consider Tomas Cabrera the best audiologist available not just in this area but far beyond. Most recently I had a minor emergency on a Monday of all days. But they managed to work me in, clearly define the problem and address my needs without hesitation. Premier Audiology has state-of-the-art equipment and the expertise to make thorough use of it to give the patient a complete picture of their hearing health. The staff is personable, knowledgeable and caring. They put the patient at ease and always follow through to ensure the best results possible. I recommend Premier Audiology and staff to anyone with any kind of hearing issue! Premier Audiology is the only such provider to consider if you want the best level of care possible.