Hearing aid fitting is a comprehensive process. This is not just where we find a hearing aid that fits your ear or type of hearing loss. Rather, it is a validation of your hearing needs. It is where we take all the information regarding your hearing loss and pair it with the best hearing aid for you, meticulously customizing it to meet your specific hearing requirements. Encompassing a variety of steps, this crucial phase of the hearing aid journey holds immense significance as it has the potential to significantly enhance your hearing capabilities and improve your overall quality of life.
The hearing aid fitting process typically includes the following steps:
The exact cause of tinnitus is not fully understood, but it is believed to be triggered by changes in the way the brain processes sound. These changes can stem from various factors, including:
Our experienced audiologists will conduct a comprehensive hearing test to accurately determine the type and severity of your hearing loss. This thorough assessment helps us in selecting the most suitable hearing aid for your specific needs.
Your audiologist will take the time to discuss your hearing loss, lifestyle, and personal preferences. By understanding your unique requirements, we can help you choose the right hearing aid from a wide range of options available in terms of style, technology, and features. Our goal is to find the perfect match that will enhance your hearing experience.
Once the perfect hearing aid is selected, your audiologist will fit it to your ear. This involves ensuring a comfortable fit and making necessary adjustments to optimize your hearing. Our audiologists are skilled in fine-tuning your hearing aids by using Real Ear Verification measures to deliver the best sound quality for your specific hearing needs. We take the time required to ensure your hearing aid is properly adjusted and provides you with maximum benefit.
Our commitment to your satisfaction doesn't end with the fitting. We schedule follow-up appointments to monitor and fine-tune the performance of your hearing aid. These appointments allow us to address any concerns or questions you may have and make any necessary adjustments to ensure optimal performance. Our goal is to provide ongoing support and ensure your continued satisfaction with your hearing aid.
At our clinic, we strive to provide a comprehensive and personalized hearing aid fitting process that meets your unique needs. We are dedicated to helping you regain the joy of hearing and improving your overall quality of life.
Hearing aid fitting is a crucial and transformative step in the hearing aid journey.
It plays a significant role in determining how effectively you will hear with your hearing aid, making it imperative to allocate sufficient time and attention to ensure a proper fit.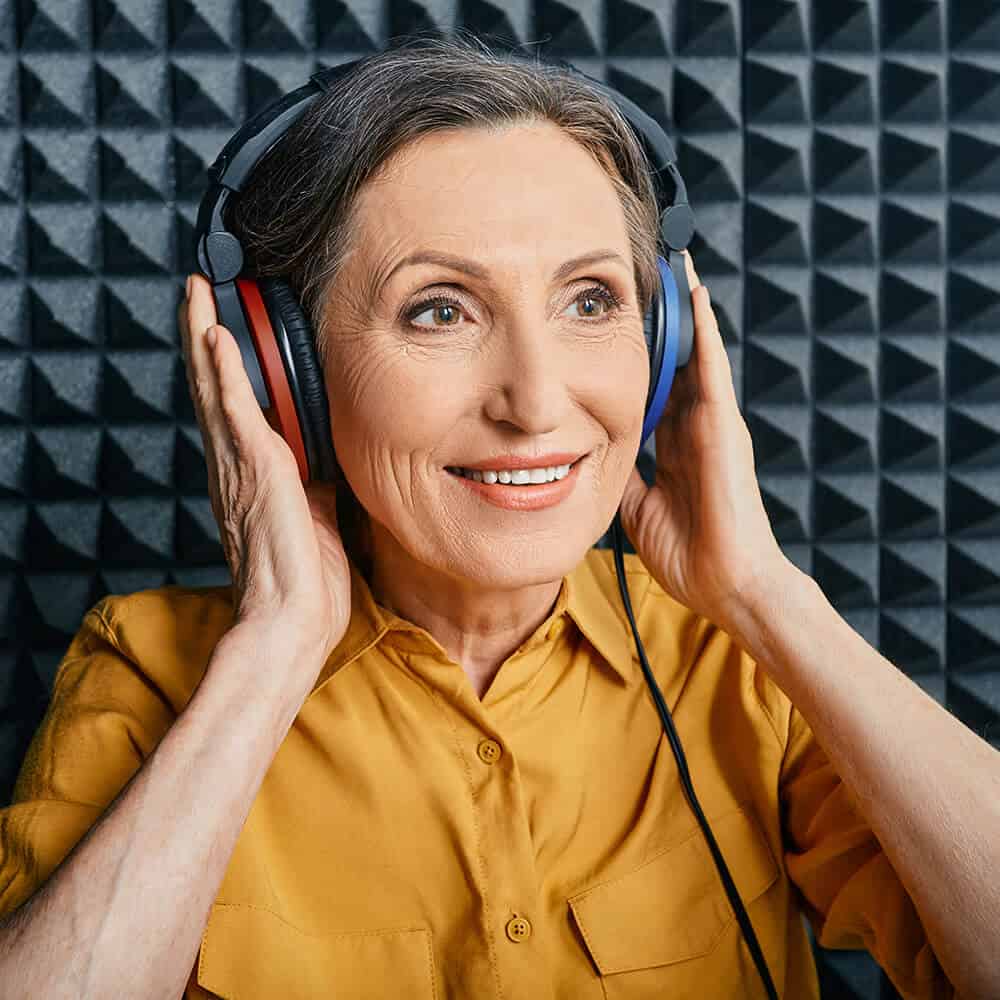 At Premier Audiology and Hearing Aid Center,
our highly knowledgeable and experienced team is dedicated to providing you with personalized care and guidance throughout the fitting process. We understand that each individual's hearing needs are unique, and we strive to tailor the fitting to your specific requirements, maximizing your comfort and overall satisfaction. Rest assured that with our expertise and commitment to excellence, we are here to ensure you receive the right fit for optimal hearing enhancement.
Here are some helpful tips to ensure you get the most out of your hearing aid fitting appointment:
By following these tips, you can optimize your hearing aid fitting experience and maximize the benefits of your device.
I started with this practice ten years ago, and when the audiologist retired, I was wondering I'd like "the new guy" as well. I totally do! Dr. Tomas Cabrera is so nice, so skilled, I was smitten right away. Getting to see pictures of his newborn, at my insistent request, was the icing on the cake! He's professional, warm, patient and really knows his stuff. I couldn't be happier. And Gail is still as wonderful as ever.
seaborg priscilla
May 8, 2023
Dr. Caberra is excellent and wonderful. Gail is easy and great to work with. I highly recommend them for all hearing aid needs. Great work!
Barbara Silvestro
May 5, 2023
Extremely pleased with the attention received, Dr Caberra extremely personable, listens and is patient, Gail I have known for years and she knows her stuff. Great office!!
Rachel Worley
April 15, 2023
I am a fellow audiologist from SC and just met Dr. Cabrera today. He welcomed my family to his beautiful office and from our short time together I can tell he is fantastic with patients as well! He is set up for thorough best practice care with thoughtful business practices. If you are in the Charlotte area, visit Premier Audiology!
Mary Gail Broome
March 10, 2023
This is hands down the best place for anyone looking for an audiologist. Very individual attention to you and your needs. I use to go to 1 of the big ENT group and they never tweaked my hearing aids like Dr. C and Gayle do. You are not a number here. Was upset that things might change when Dr. Seaborg retired but not so..the same excellent service. Christina found someone who could fill her very big shoes (been coming for 9+ years.) I tell everyone they need hearing aids that this is the place to come. I brought my 82 year old mother-in-law and Dr. C and Gayle are always soooo patient with her. Thank you for the same awesome awesome care. Ive been wearing hearing aids for over 20 years and I am hearing better now than I did 10 years ago.
Tomas Cabrera, Au.D. is very thorough, thoughtful, helpful and kind. He gives articulate and informed answers to any questions I may have about my hearing and my hearing aids. I trust him completely. The office environment is very comfortable and calming. I love my hearing aids!
William Harris
January 28, 2023
I visited Premier Audiology & Hearing Aid Center without an appointment to see if they could help resolve a problem with the hearing aids of a relative, who is 97 years old. Dr. Cabrera and Gale Prakin were most accepting, accommodating and helpful. They are an asset to the community and profession.
Judith Sutton
November 14, 2022
I am a loyal client of Premier Audiology and consider Tomas Cabrera the best audiologist available not just in this area but far beyond. Most recently I had a minor emergency on a Monday of all days. But they managed to work me in, clearly define the problem and address my needs without hesitation. Premier Audiology has state-of-the-art equipment and the expertise to make thorough use of it to give the patient a complete picture of their hearing health. The staff is personable, knowledgeable and caring. They put the patient at ease and always follow through to ensure the best results possible. I recommend Premier Audiology and staff to anyone with any kind of hearing issue! Premier Audiology is the only such provider to consider if you want the best level of care possible.